The Tidesmen will be hosting a major a cappella contest on April 27 and 28, and are building our annual show around the best of the quartets and choruses at the contest
.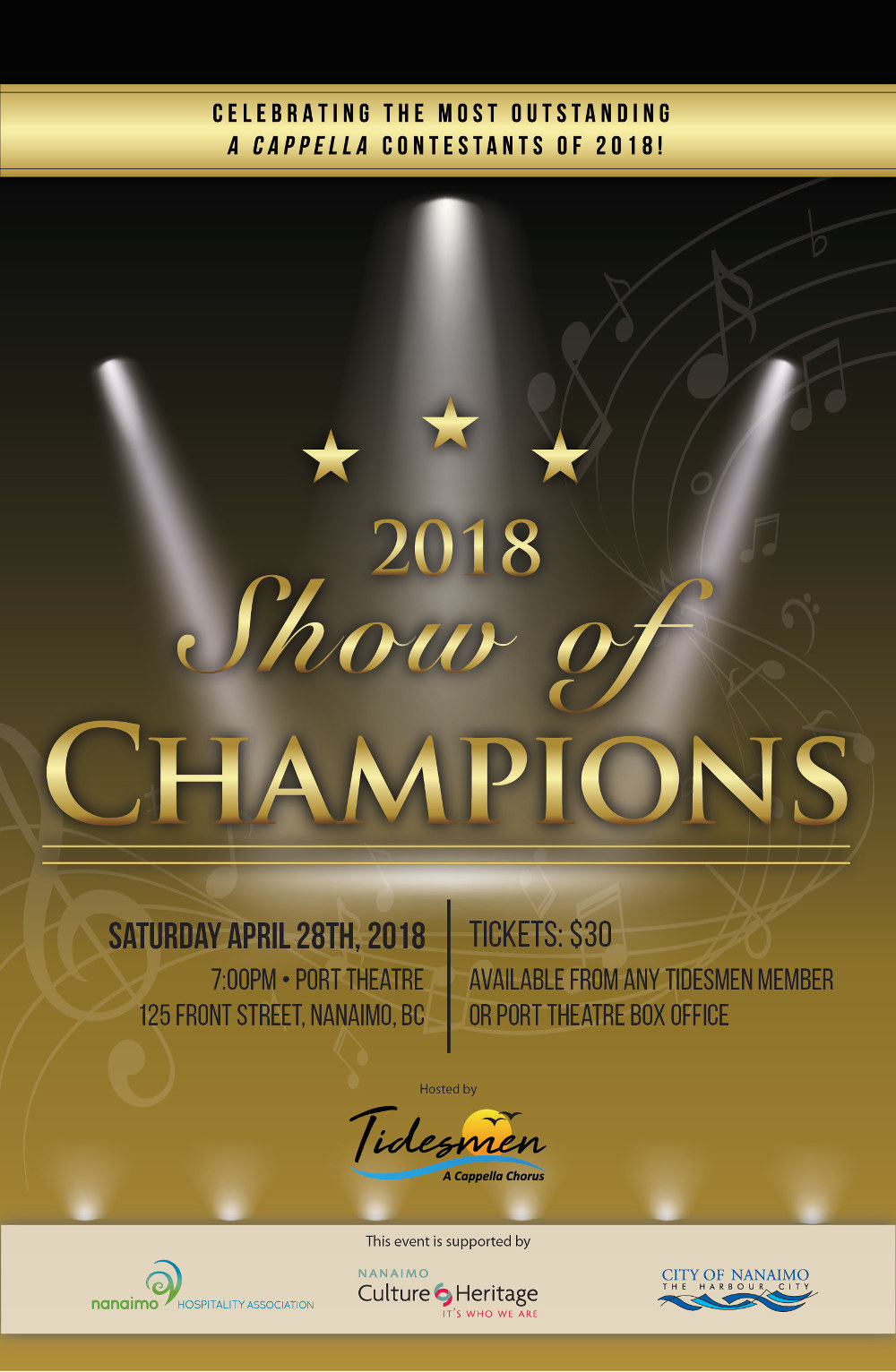 Welcome to the Tidesmen!
scroll down for more information
or visit any of the drop-down listings under our banner headings at the top of every page.